A 'wide variety of seasonings for those who also make an ethical and conscious choice at the table every day, as well as a choice of quality.
GO TO PRODUCT
Bring a bold note to your cooking with our Toppings, discover a new world of flavors and combinations.
GO TO PRODUCT
Red or White? Just as with wine, it is also important for vinegar to choose the right pairing depending on the course…
GO TO PRODUCT
An ideal unproduct for those who love to amaze by always adding a personal touch to every dish, making it unique and unforgettable, but do not intend to renounce the quality of simple, first-rate ingredients such as those used by Brivio in all its processing.
Vai al prodotto
Acetificio Brivio brings to the table the whole tradition of good Italian cuisine, this time that of Emilia…
GO TO PRODUCT
Acetificio Brivio's Gourmet Line offers a wide selection of high-quality food seasonings that have been carefully developed and curated to enrich dishes with intense and refined flavors. Each product in the Gourmet line is the result of extensive research and a passion for culinary excellence.
Vai al prodotto
La Storia di Acetificio Brivio
The Taste of a Centennial Tradition
Thehistory of Acetificio Brivio is closely intertwined with that of my family and began more than 180 years ago in the hilly area of Calco, a town in the province of Lecco, abutting the Lombard Pre-Alps and washed by the banks of the Adda River, a particular geographic conformation that has always provided a temperate climate for the entire area.
In fact, it was 1845 when my great-grandfather Luigi Pizzagalli, after a period of apprenticeship with the marquis of Albese con Cassano, decided to strike out on his own by founding the then "Acetificio Pizzagalli"… We were at the dawn of what would become the family business for as many as five generations by now, even today Specializing in the production of wine vinegar and food seasonings of the highest quality, using only Italian raw materials in full respect of the tradition of master vinegar makers.
The company thus specialized in the production of wine vinegars, a passion that was handed down from father to son until Giovanni Pizzagalli, grandson of the historic founder, took over the reins of the company in 1935, deciding to move its headquarters from the town of Calco to the of Cicognola di Merate, a small village a few kilometers from Lecco, where our products are still made with care and dedication.
The relocation was accompanied by another important change in the history of the vinegar factory. In fact, it was in the 1930s that the company took the name "Acetificio Brivio," a tribute to Carlo Brivio, Luigi Pizzagalli's son-in-law, who throughout his life devoted body and soul to the company's growth, with the same passion and spirit of initiative as its founder.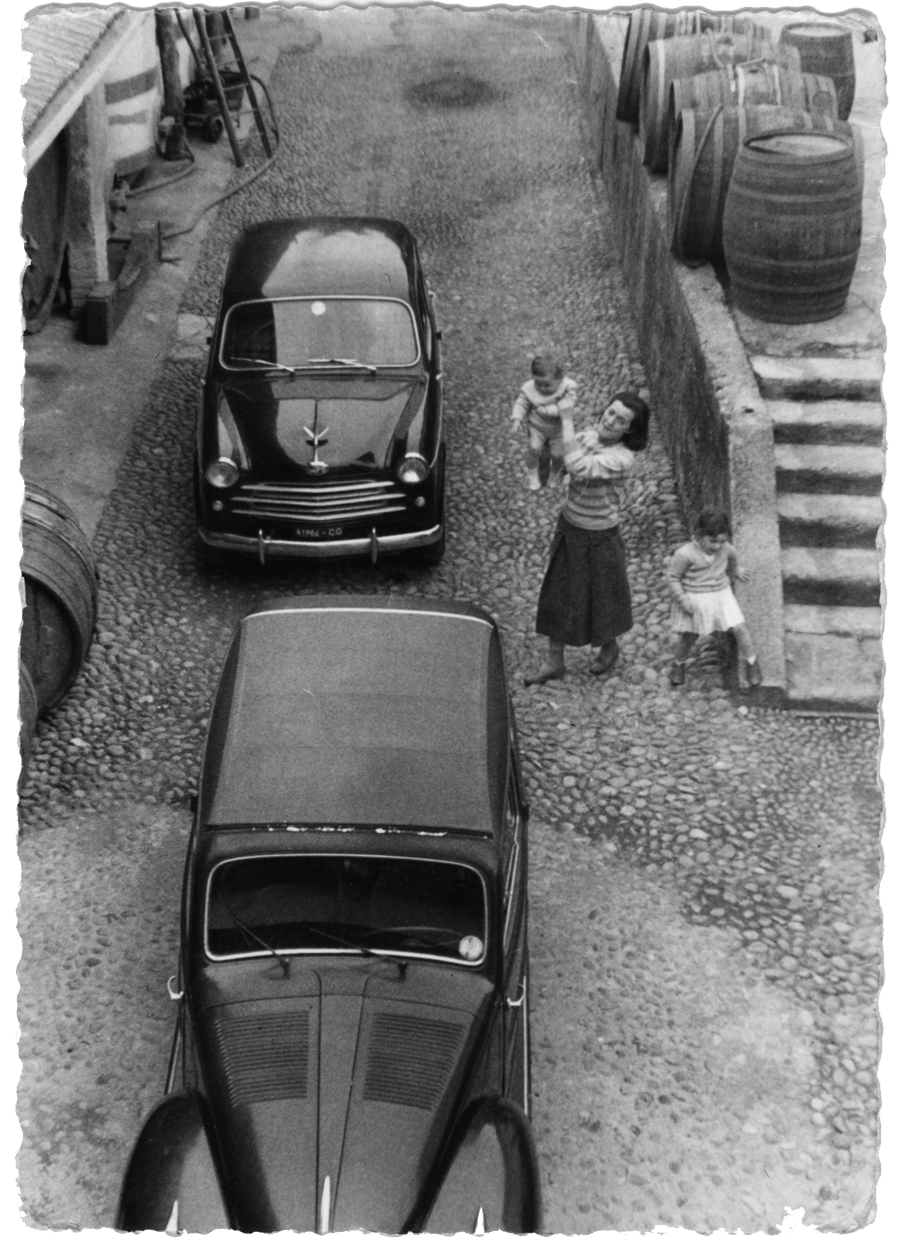 Acetificio Brivio - Production
Vinegar factory in numbers
1
Production Department (SQM)
1500
Logistical Storage (MQ.)
5000 MQ
Raw Materials Processed Year (T)
8000
Bottles Produced Year (MLN)
2 Mln

An all-Italian flavor experience
SiSince its inception, Acetificio Brivio has paid the utmost attention to the selection of raw materials 100% of Italian origin and to the quality and transparency of processes production, in order to make unique products with an unmistakable taste, obtained precisely thanks to simple and genuine ingredients, constantly selected throughout the Peninsula through a network of selected and certified suppliers.
Today, carrying on this long and established tradition of taste and quality is me, Alessandro Carozzi, Carlo Brivio's grandson, who, with the same genuine passion that distinguished my ancestors, continues the development of the family business, adding a dash of innovation to an experience of flavors that is more than a hundred years old. In fact, in recent years, the historic line of wine vinegars we also added that of the Aceti Balsamici di Modena sia D.O.P. che I.G.P., l'aceto di mele, la linea Gourmet per i palati più esigenti, fino alle creme aromatizzate e alla recente gamma di aceti e condimenti completamente biologici, un esempio quest'ultima della nostra attenzione alle nuove esigenze dei consumatori.
Despite the expansion of the catalog, tradition and taste continue to be the true guarantees of the quality and passion that have always distinguished the production of Acetificio Brivio, a family-run business that with its love of vinegar has managed to conquer the entire world, going as far as overseas.
This extreme care taken in the selection of raw materials-combined with the attention with which we make each of our products, from processing to packaging-has led us to be a leader in the private label field, alongside the most important large-scale retail chains and major distributors on the market. This is because we have always let our products do the talking for us, and it is thanks to them that we have been selected, since the 1990s, as "Supplier of the Year" by various industrial entities that employ wine vinegar in their productions, and of this we can only be proud.
Continuity with the past,always looking to the future
Acetificio Brivio is still committed to the search for the best raw materials – all our products are made only with Italian grapes and ingredients – in the sustainability of the supply chain and meticulous control of production processes, which have been renewed from the point of view of automation to ensure an increasingly rapid delivery service in line with our customers' expectations. Only in this way do taste and tradition still maintain the right balance after more than 180 of tireless production of vinegars with unmistakable organoleptic properties, capable of accompanying and enhancing the flavors of the best Italian and international cuisine.
What has always set us apart is. continuity with the past, but with an eye always on process innovation and range renewal, in order to stay abreast of new market needs and currently available technologies, while fully respecting people, raw materials and processes. So it is that today, in place of the small warehouse from which my great-grandfather had unwittingly started a vinegar factory that now exports all over the world, stands a modern company, which covers an area of 1,000 square meters, divided into offices, production plant and warehouse for storing raw materials and finished products. Yet as you walk through these places, you still savor the unmistakable taste of tradition and passion that has distinguished Brivio-branded products since 1845.
As a guarantee of the quality and passion conveyed by Acetificio Brivio in each of its products, over the years we have achieved the most important certifications in the industry. Siamo partiti infatti dagli standard IFS e BRC, ottenendo poi le certificazioni 100% made in Italy e Protected Geographical Indication a garanzia dell'origine delle materie prime impiegate, fino ad arrivare alla certificazione BIO dell'intera filiera, conforme anche agli standard attualmente in vigora negli Stati Uniti, come da certificazione USDA Organic.